About IICT
Welcome to the IICT's Members Practitioner Directory.
At IICT we're passionate about linking the right professional practitioner to your health and wellness needs.
We have the most comprehensive modality list in the world.
Each practitioner listed is a full qualified and is a 'quality assurance' approved member of the IICT, so you can be sure you are contacting a credible and trained practitioner in natural therapies. Browse our hundreds of pages with over 1,000 natural therapy headings to locate the right practitioner for you in your area.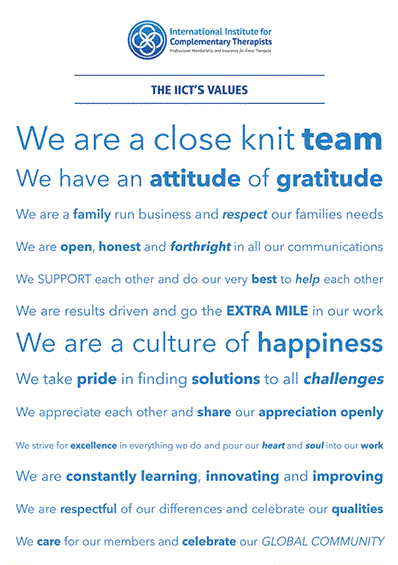 What IICT believes in
At IICT, everything we do and believe in is about challenging the status quo. We believe in thinking differently about membership and truly serving our members based on what they need over what we assume their needs might be.
Unlike many associations who dictate what therapists must do, we innovate and create services and provide resources based on what our members actually need. We reverse engineer membership starting with 'why' rather than focusing on 'what' we do.
Because we operate outside the structure of associations, we are truly responsive to industry needs and use that flexibility to deliver outstanding products to our members.
We're about community and collaboration as a starting point and that makes us unique from the outset.
IICT is the best fit for therapists who offer many modalities without the need of joining associations for each modality practiced. IICT is also the largest modality list in all the world
(1,200+ and counting), you can be sure that if you practice it, we cover it.
Where we live


IICT's central office is located in one of the world's most sought after locations and situated at the most easterly point of northern New South Wales.
Byron Bay is famous for its blend of spirituality; yoga, music and surfing lifestyle.
At IICT we employ team members who live in the area and who share our passion for natural health, clean living and environmental sustainability.
Scroll down this page to meet our team.
Our Purpose
"To recognise, inspire and unite every therapist throughout the world"
Our 5 Customer Service Promises
To make our customers day.
To provide a positive, efficient and friendly customer service experience.
To over-deliver & care for our customers as life-long shareholders in IICT.
To celebrate our customers diversity and contribution, knowing this is central to our purpose.
To appreciate our customers; solve their problems and nurture our relationship with our members to give our best every time.
Meet Our Team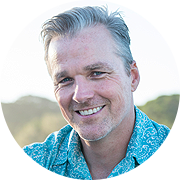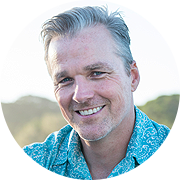 Lawrence Ellyard
IICT Founder & CEO
Lawrence Ellyard is the managing director and founder of the IICT with over 22 years experience in the natural health industry. Lawrence has been instrumental in developing the IICT's operations both within the Australia and Internationally.He was formally the Director of The International Institute for Reiki Training and has several years of training and practice as a Transpersonal Therapist.
In 2009 Lawrence was awarded a Masters of Transpersonal Studies (IKON Institute).
Since the early 1990's, Lawrence has been an active member and facilitator of several educational organisations and spiritual traditions and has supported their growth with many innovations in natural therapies since this time. He has travelled extensively throughout the world both lecturing and training and draws on his extensive background in natural therapies in the running and future direction of the IICT.Lawrence lives in Byron Bay, NSW with his two boys and partner Amanda.
Lawrence is also the author of nine books in natural therapies. For more about Lawrence and his books visit his author's website at: www.lawrenceellyard.com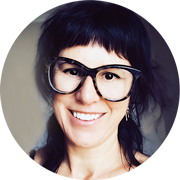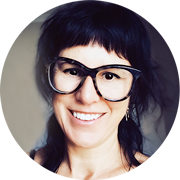 Ilke Sharratt
Chief Operations Officer (COO)
Following an extensive period living and working abroad in London, Ilke was then based in her home town of Sydney, where she had an extensive corporate career as an Executive Assistant and then into Office Managerial roles for large corporations. Here she has developed high level administration and operational skills and is very customer focused.
Ilke is passionate about motivating and inspiring others, and truly believes that if you discover your motivation within, you can go anywhere in life, it's all about your mindset.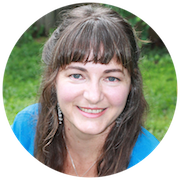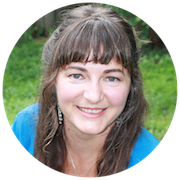 Vicki Beven
Customer Care Manager and Modality Specialist
Vicki has an extensive background in the complementary health field. Her studies include Chinese medicine, Ayurveda, kinesiology, pranic healing and massage and beauty therapy. Vicki's experience ranges from running her own practice, to working in world-class health retreats.
Originally from WA, she has spent the last six years in the beautiful Byron shire. Vicki is passionate about the health and wellbeing industry and is delighted to be able to assist other complementary health care practitioners in her role as IICT's receptionist and Customer care manager.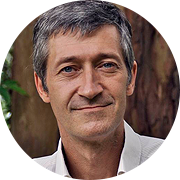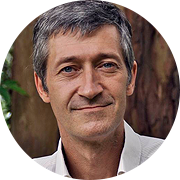 Richard Patterson
Sales Manager and Training Provider Customer Liaison
Richard has an extensive background in sales and marketing with his former role with a company in Melbourne. He is a published author and has had several articles published in prominent publications throughout the world. Following a 12 year stint as an English teacher, Richard has recently joined IICT, heading up research in natural therapies.
Richard is currently working in sales and marketing as well as liaising with IICT's existing approved training providers. He is a father of two and lives in Byron Bay.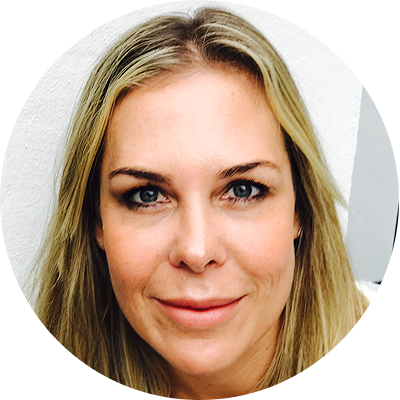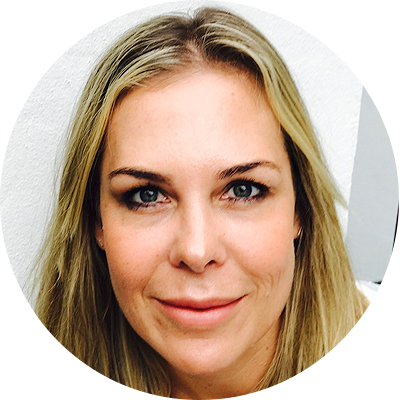 Sheridan Sorensen
Social Media Marketing and Web Analyst Consultant
Sheridan has worked in strategic business development and marketing roles at several well known companies including IIN, NAB and Qantas. In recent years she has developed a stable of clients with communications and social media projects, particularly in the health and wellness space.
Sheridan's greatest strengths are her creativity, organisation, drive and passion for the wellbeing industry. In 2013 Sheridan was recognised as the NAB Shining Star, and in 2001 won an Employee of the Year award at UK financial company, NM Rothschild & Sons. In 2014 Sheridan won the Jamie Oliver Food Blogger award with her popular writing and photography as Sugar Free Mum. Sheridan's passion for holistic health resulted in a coveted position with the Integrative Institute of Nutrition New York, managing students, alumni and sales for the Asia Pacific region. She also successfully created and managed their popular conference during this same time. Her love of nutrition and wellness resulted in graduating from IIN and is still strongly involved with their alumni. Sheridan has studied a Bachelor of Communications, Diploma in Financial Services, and is currently completing a Masters of Business at University. Additionally, she is a Certified Health Coach. Sheridan lives by the beach in Sydney with her husband, four children, two dogs and two chooks.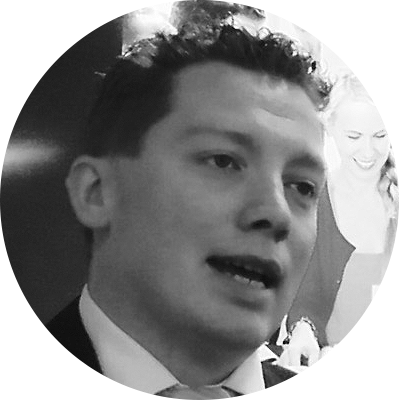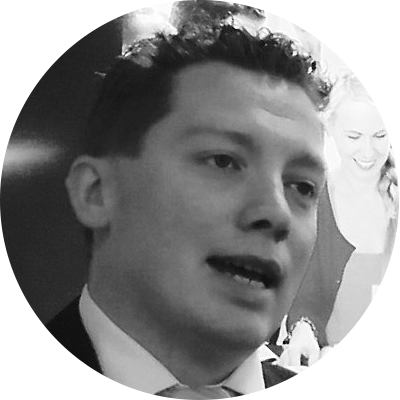 Colin Cooper
Digital Marketing Strategist and Web Developer
Colin was born in England and had started his own business at 16 years of age. He went on to get a formal education in Information Technology and Marketing – 2 of his passions even today. After deciding to come to Australia he put his entrepreneurial skills together to start up his own company in IT.
This was at a time in the internet business when large corporations were still relying on analogue modems and ISDN over traditional phone lines. He has since moved on to own several more businesses and currently is the founder and CEO of the Boost Your Business group where he consults with many companies of all sizes and gets excited about helping people in business to exceed their goals and expectations. In his spare time, you will find Colin out in paddock working with his 18 horses and teaching the benefits of the transparency and authenticity that horses give you.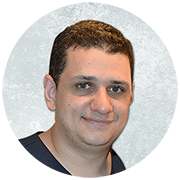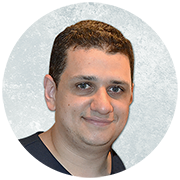 Jesus Cordero
Art Director and Graphics Specialist
Jesus Cordero was born in Maracaibo – Venezuela. He graduated as Graphic Designer and Art Director in 2001. His designer career (spanning more than 15 years) has provided Jesus with the opportunity of working with several high profile companies and clients around the world.
He join the IICT in 2015 and has been instrumental in designing several projects for IICT, including brand identity; marketing campaigns and social media campaigns. With 'Jesus on our side' IICT continues to expand its visual and media experience for IICT members throughout the world.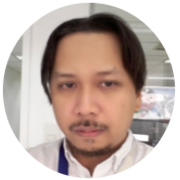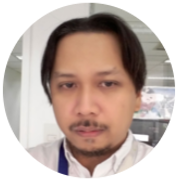 Jessie Borras
Web Developer
Jessie is a Web Developer for 7 years, has a degree in Engineering and a self taught in Web Design and Development, Passionate about web technologies, loves to travel and visit Mars someday.
Jessie believes in a saying believing in yourself and you can achieve anything. Optimism is the faith that leads to achievement. Nothing can be done without hope or confidence.